According to a 12-minute sermon by Rev. Jesse Lee Peterson, a regular guest on Sean Hannity's show, women have "no love." He said women have created a "shameless society." He said that most women can't use logic and that they can't handle power. And, he claimed that one of the greatest mistakes in U.S. history was granting women the right to vote.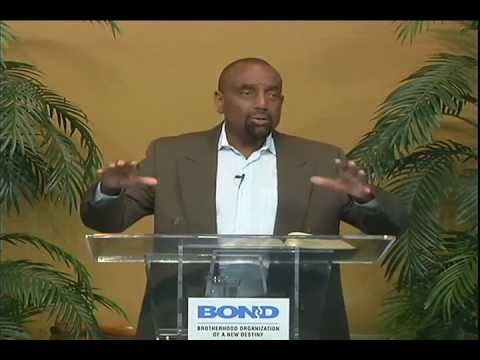 This is a type of antiquated misogyny that our grandmothers rolled their eyes at. It's not the underhanded anti-woman blather that is masked by paternalistic notions of protecting women. Instead it blatantly embraces disgust with women for the sole sake of their sex.
I wish Peterson was just another neighborhood bigot, and that his ranting, made famous by YouTube, would get passed around by liberals indulging in cathartic outrage, until the timeliness faded and his words would become even more irrelevant than they already are.
Unfortunately, his voice is deemed valuable and credible by Sean Hannity, and by extension the mega-media corporation, Fox News.
Peterson is the founder and president of Brotherhood Organization of A New Destiny. At this organization, Peterson is advertised as the "antidote to Jesse Jackson." Hannity is on the advisory board.
Peterson is an influential figure with the sort of connections that grant him access to a widely watched "news" program.
So, unfortunately, I can't advocate ignoring him. Here, we cannot exercise willful ignorance. Since his ideology is disseminated and supported by the daunting overlord of news, his simpleminded bigotry is validating that same ignorance in others. He is held up as a source worth considering – worth listening to. 
On May 1, Peterson was a guest on Hannity's show to discuss one of President Obama's campaign ads. Kirsten Powers, a Fox News political analyst who was also a guest on that day's show, refused to even fully answer the first question Hannity directed toward her. She insisted on addressing the misogynist in the room. She knew who Peterson was and had seen his sermons.
Powers called out not just Peterson for his bigoted views, but also Hannity for having Peterson even on the show. Of course Hannity was dismissive of the confrontation – acting titillated and bemused by the controversy but not concerned with what was actually being argued by Powers.
Nonetheless, Powers brought to attention Peterson's history of hateful anti-women rhetoric, and now a very negative spotlight is on the man. While it is troubling to see that such pointed misogyny is being spread and discussed by influential people, it is important to take note of the ways in which people are successfully challenging it and to continue challenging anti-woman and bigoted voices.